Manually sort activity cards on the community homepage. These are the cards that display under the featured carousel.
First, navigate to the Featured & Sorting tab (Mod Tools > Content Management > Featured & Sorting).
Click on the Activity Sorting tab.
The page will list all published activities in the community. On this page, you can manually move activities by using the up and down arrows.
When done editing the order, click the Save Changes button for the order to be updated in the community.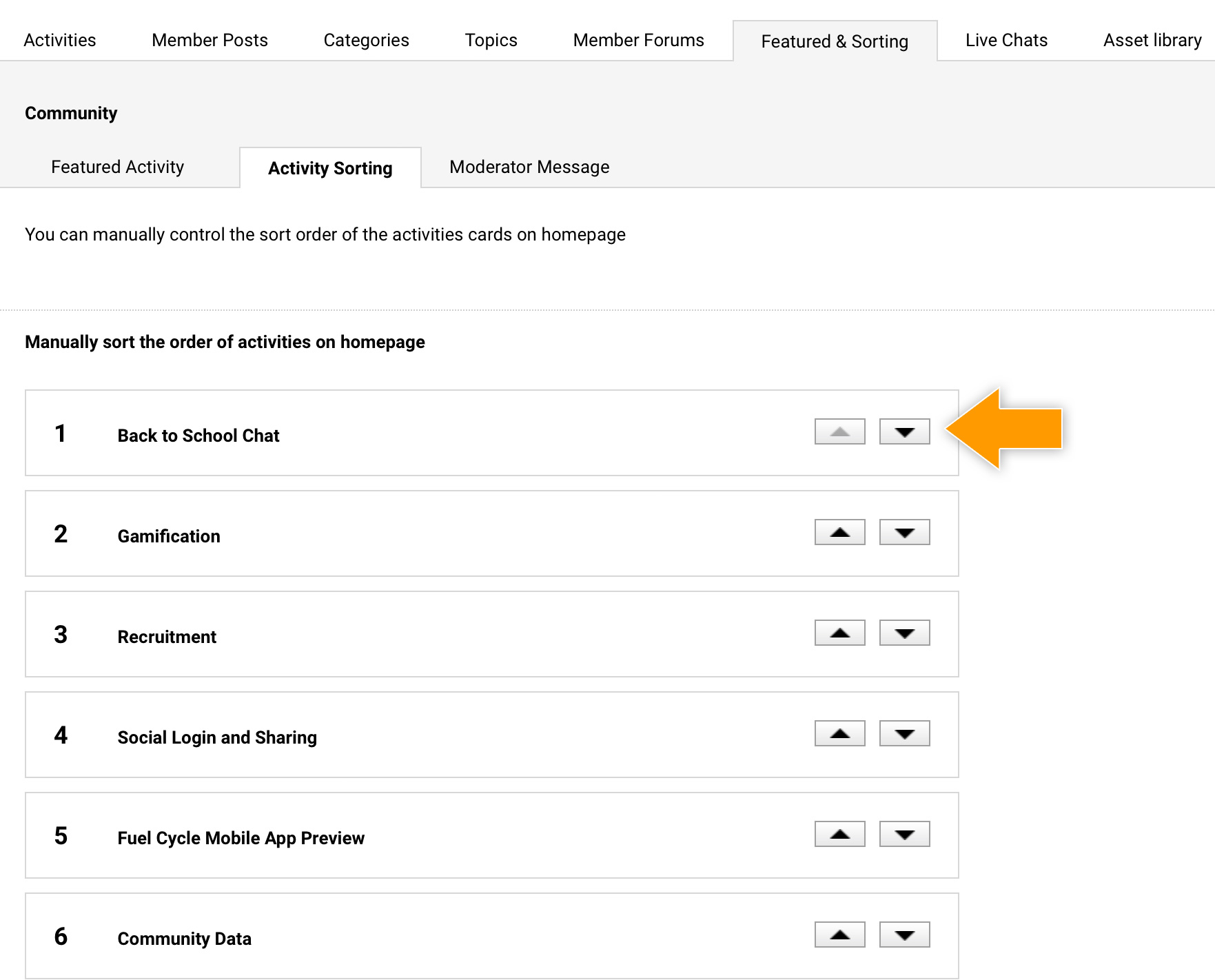 By default, newly-created activities are automatically added to the top of the list. You don't need to manually change the order for new activities unless you want the activity to display lower on the page.
In addition, please note that the activities might be targeted to specific users or groups. This list will show all activities for sorting, but the display per user will be different and only show the user the activities they have access to.