Live Chat surveys are one-question surveys that display to members during a live chat. Mod and client users will see the real-time results of the survey during the live chat.
To create a Live Chat survey, create a one-question survey in Qualtrics including the successful redirect at the end of the survey and importing the survey.
Once the survey is imported, return to Qualtrics to create a report that will display to mods/clients during the live chat. This will show the results to mods/clients as users take the survey.
In Qualtrics, find the survey you just imported and click on "Reports."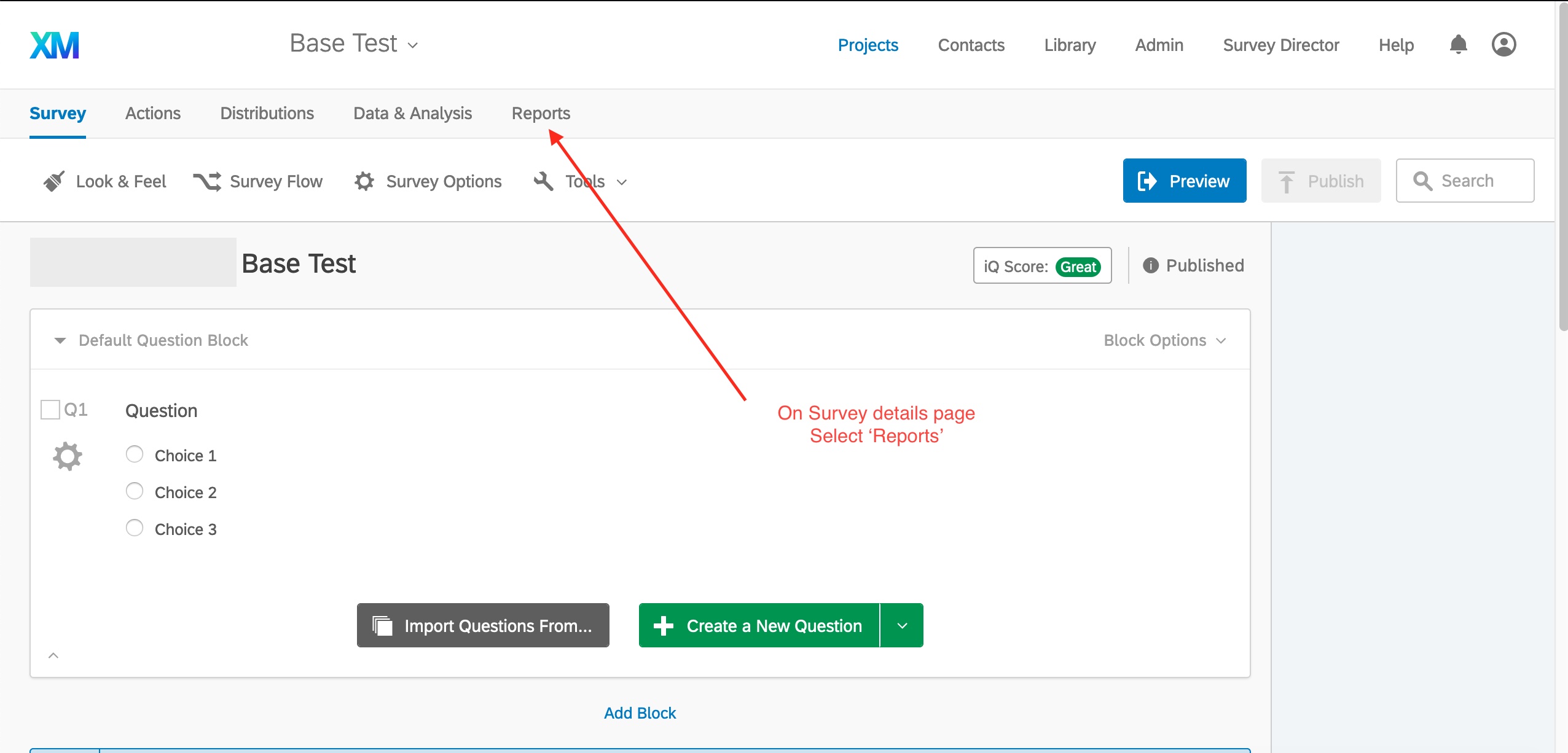 Within Reports, click on the Reports tab on the left and then click on the Create Report button.
Go to From Results Report and select Default Report as a source.
Type in your custom name in the Report Name field.
Click on the Create button.

Click on the Manage Report button on the left, next to the PDF symbol.
Select Public Report Available.
Press Save and then a link will be generated.
Copy the link after the link is generated in the field.


Go back to the Fuel Cycle platform

Go to the Surveys icon on the left-hand panel.

Find the survey that you previously imported.

Click on Add in the Report Column.

Paste the link of the survey report that you copied from Qualtrics and click save.
Test your live chat with the poll step and ensure that the report is properly showing for the mod and client view!