You may feature any discussion, album, or survey in a rotating carousel on the homepage of your community, such as...
Discussions/Albums
Surveys
Live chats (featured by default)
Announcements
It looks like this:
Feature an Activity in the Carousel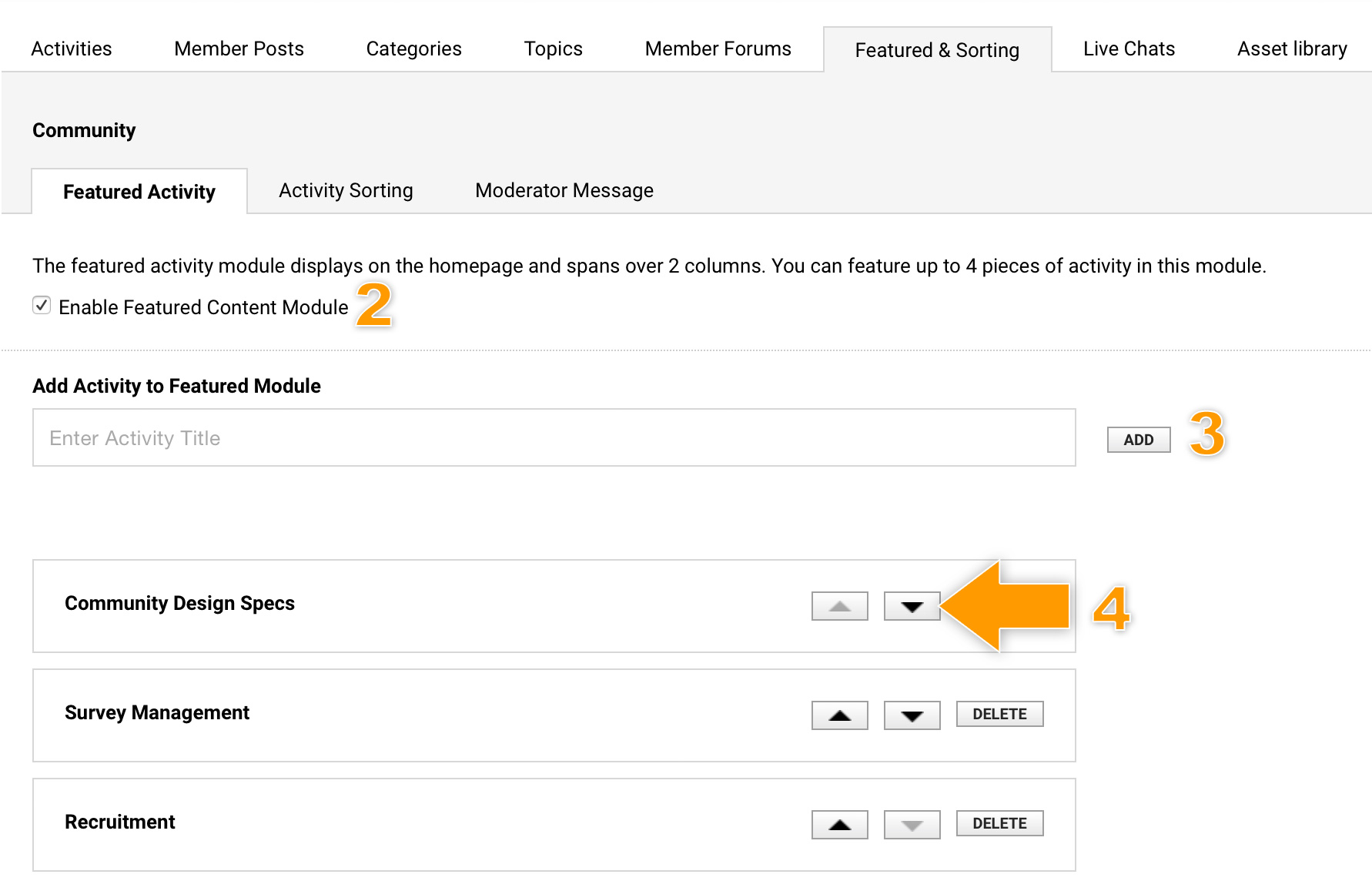 Navigate to Mod Tools > Content Management > Featured & Sorting.
Ensure the Featured Activity tab is selected.
In the text box, begin typing the name of the activity you want to feature. The activity will automatically populate.
Click Add.
Arrange the order of the featured activities with the up and down arrows.